Bespoke Fabric Project for VIVIANO Vol.3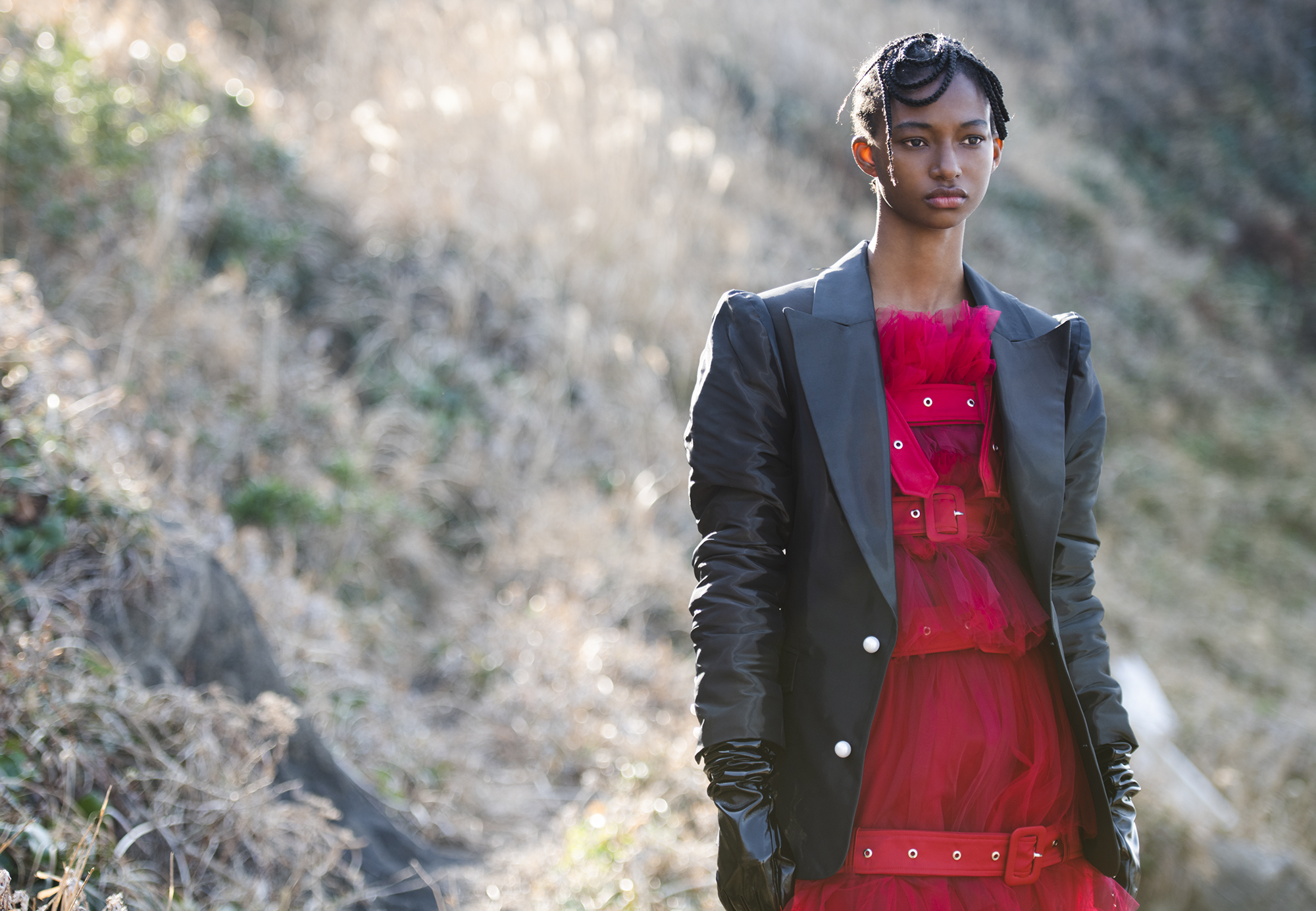 Shanghai Fashion Week 2021 AW kicked off on 6th April, where the latest VIVIANO×KIRYU textile collaboration was revealed. Taking the ancient French word "FLEURAGE" (flower) as the inspiration for the collection, VIVIANO attempted to modernise classical dressing style, including its silhouette and techniques.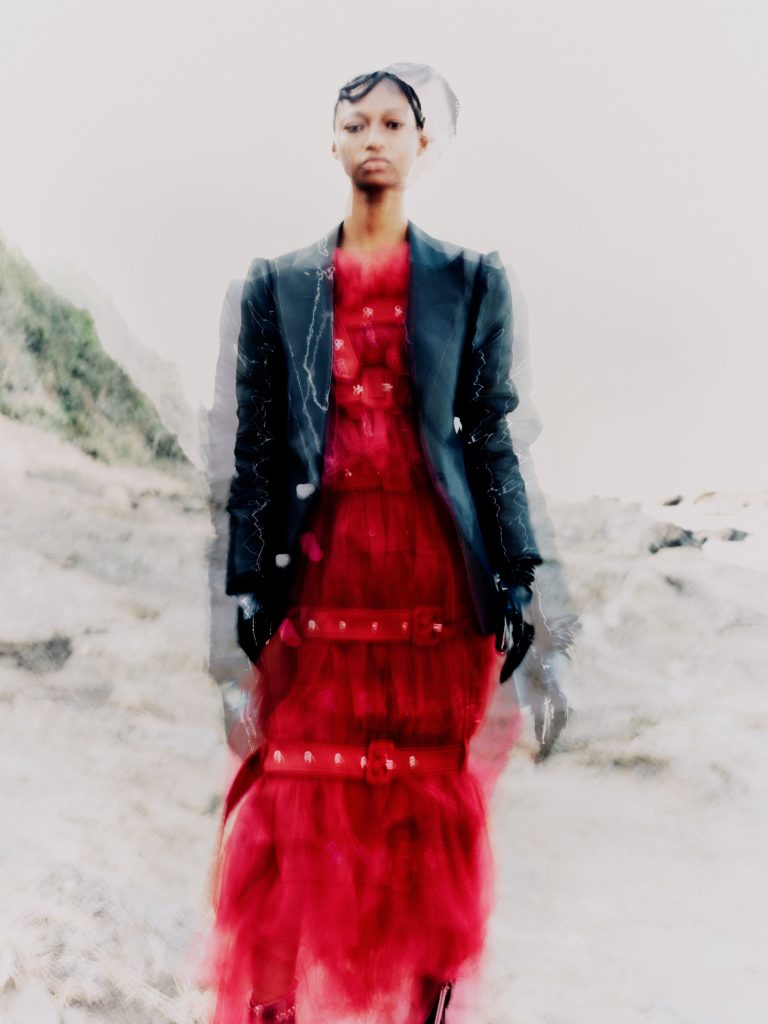 The items featuring KIRYU textile fabrics "perfectly complement dark colour pallette of this collection", said the designer, Viviano Sue. "For instance, Kiryu Seisen's fabric made of fishing-line reflects the light and shines, although it is black."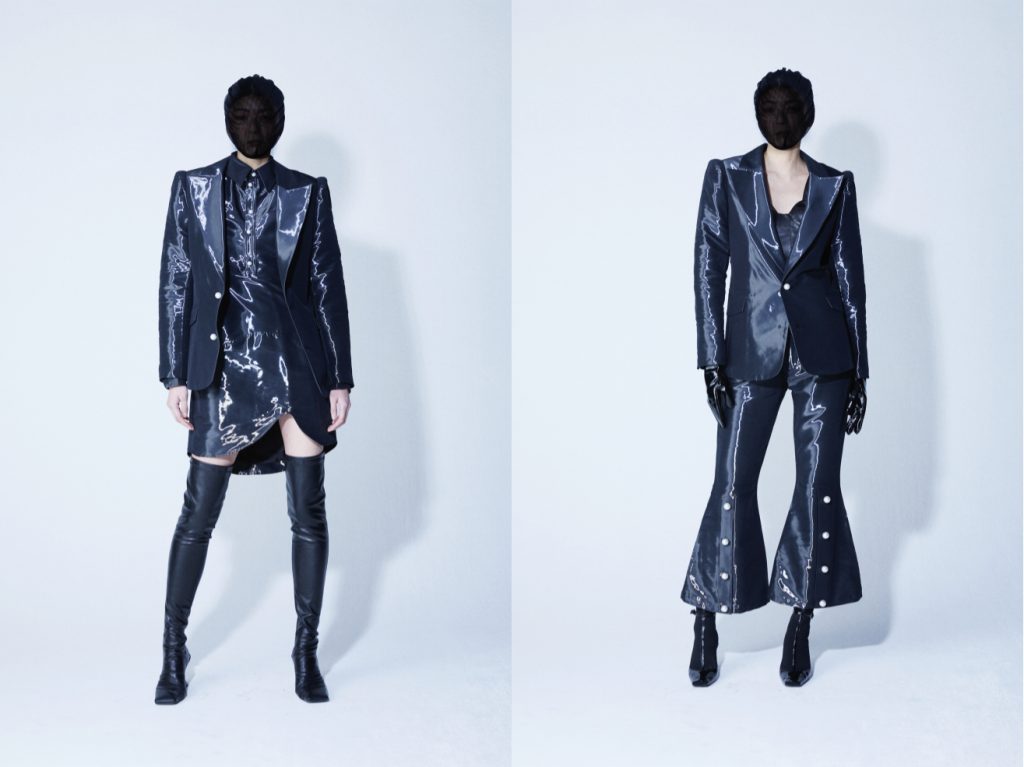 Mr Abe from Kiryu Seisen could not agree more. "VIVIANO pulled out the full potential of the fabric's luminous nature. As the weaver, the garment's futuristic look was just what we hoped to see with this fabric".
More futuristic designs followed with the dogtooth jacquard from Mitasho. Adopting the designer's "transforming the classic into modern" approach, these designs featured geometric silhouettes.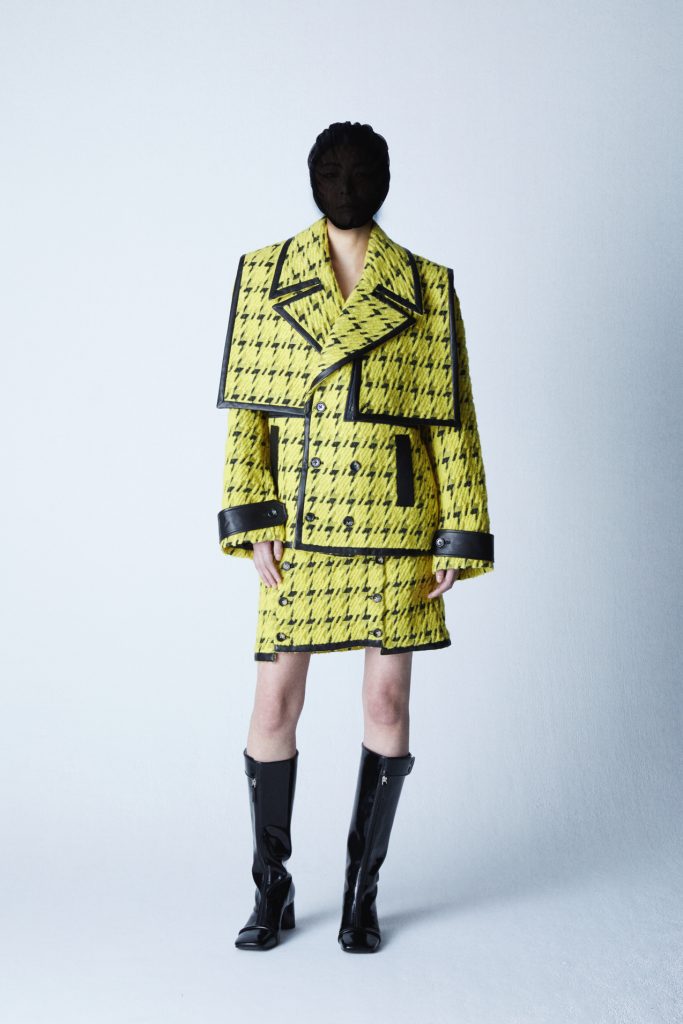 "This dogtooth jacquard has a classy touch as well as being light-weight and warm, making it so comfortable to wear. A triumph of Mitasho's quality", VIVIANO remarked.
"I liked that VIVIANO used this fabric generously, taking full advantage of its lightness. Next time, we will be happy to create a totally new design for him, not only variations of the existing designs." said Mitasho's Mita. "Fil-coupe can look very different depending on the art of clipping the excess weft. Through these projects we expect designers to challenge our comfort zone and work on new techniques. VIVIANO's originality leads to very unexpected requests which we are ready to tackle and enjoy."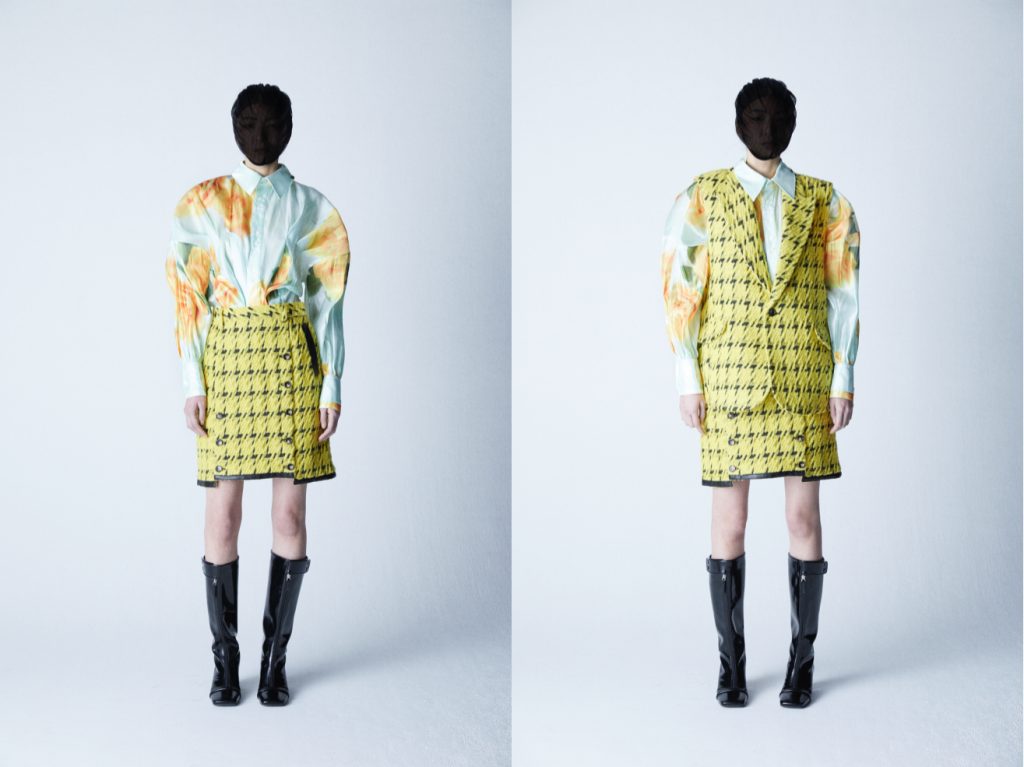 Actually, the designer has already made an unexpected request. TSUKUHIRO made a yellow fabric with the weft "unclipped" on the other side, unusually for "fil-coupe" which means "clipped" jacquard.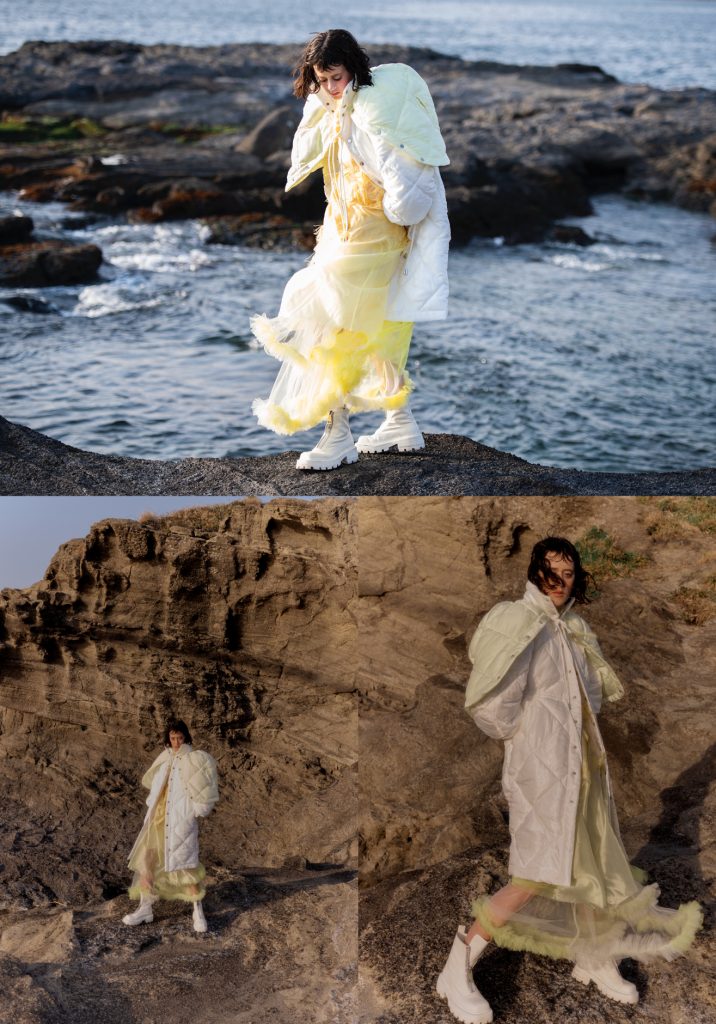 With this special piece, two different shades of yellow threads weave out 40 cm of a design with plants and 50 cm of plain fabric. The unclipped side is lined with organza so that the excess weft does not get caught. Tsukui from TSUKUHIRO commented: "This is a very lovely finish. I hope everyone will take a close look by feeling it in their hand, then they will notice the tactile quality of the woven pattern and the fabric itself."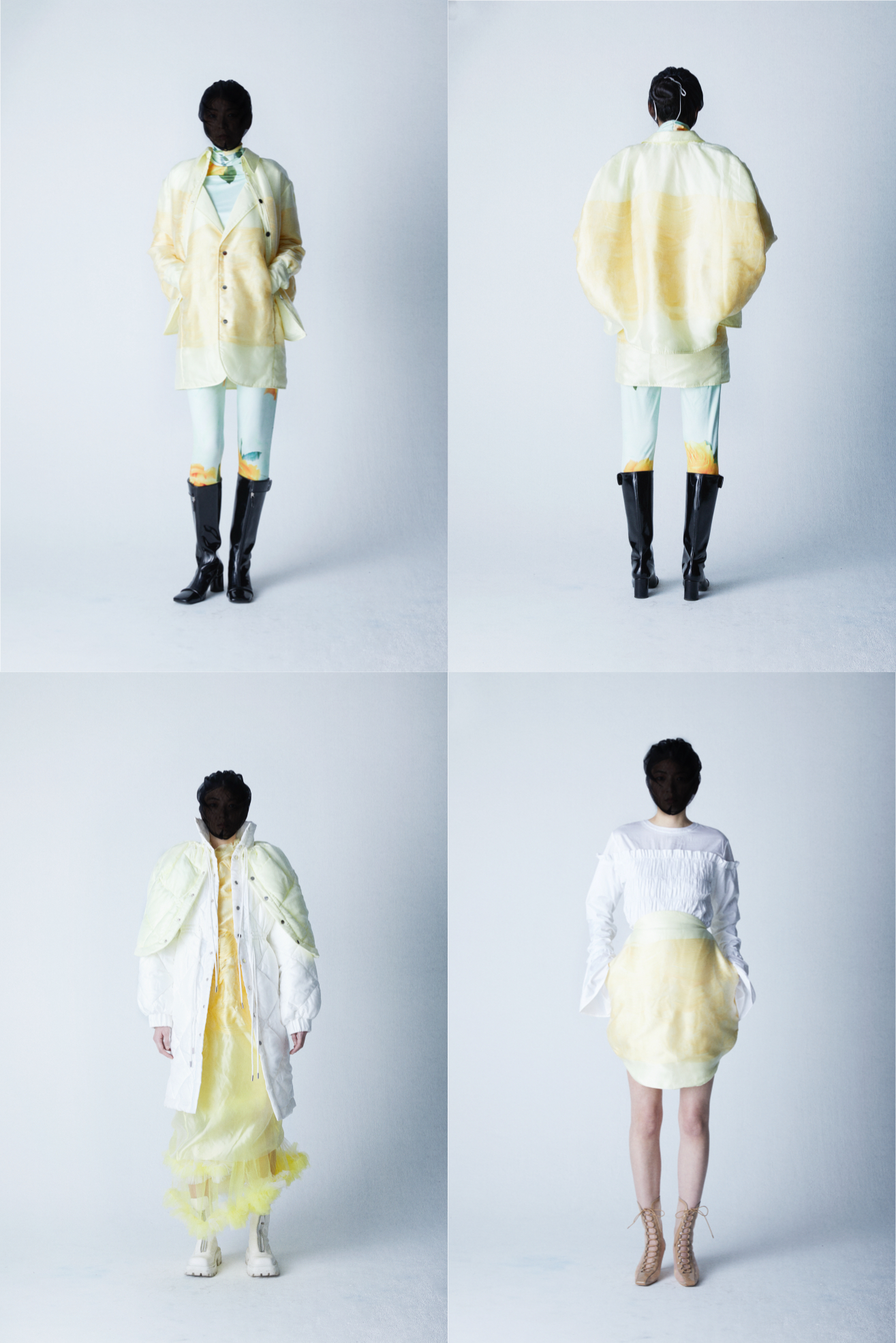 "I will keep using Kiryu fabrics in my collection. Now I am so addicted to them that sometimes others won't stir my creative appetite," VIVIANO joked. " Three collections so far have given me huge insights, and I have many more ideas to try out."
Abe from Kiryu Seisen emphasised: "Of course the project must make good business sense for both parties. We are keen to have a long-term business relationship with the fashion brands that match with our fabric's quality." VIVIANO also added his expectation.: "I am already thinking of featuring a fabric with faux-kasuri ikat effect in the next collaborative project."
KIRYU textile is ready to team up with new designers to show its presence in the world of fashion. Stay tuned!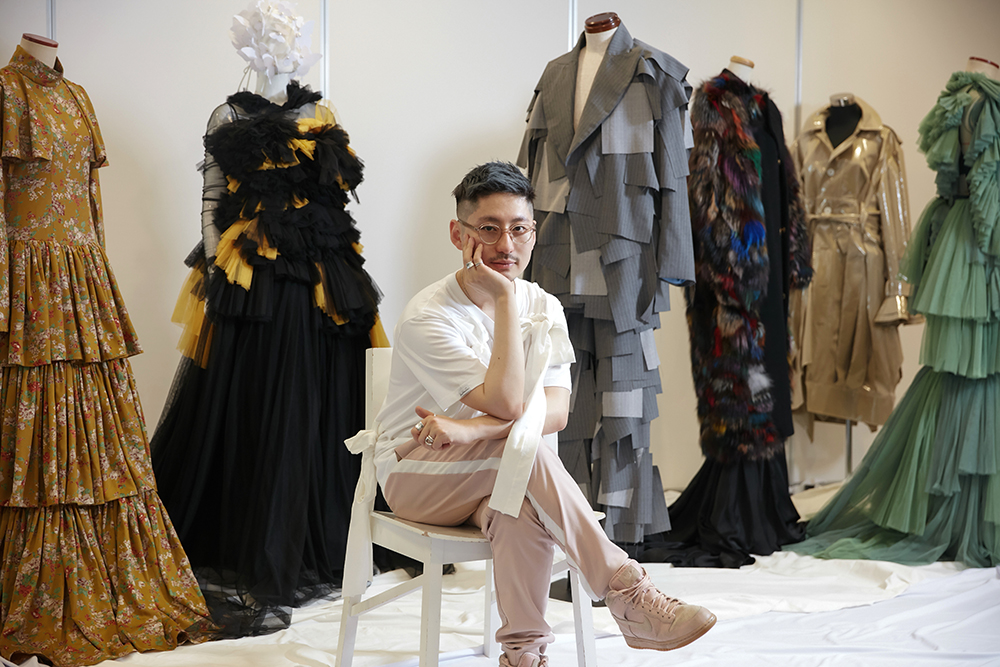 VIVIANO SUE
Based in Tokyo, Viviano established his own fashion brand in 2015. With a background in graphic design, he finished his diploma at Bunka Fashion Graduate University.
Brand Profile
Since the 2020 AW collection, the former Viviano Sue rebranded itself as VIVIANO. Drawing inspiration from the colours and shapes of flowers, VIVIANO creates collections that seamlessly range from made-to-measure dresses to ready-to-wear pieces.
http://www.vivianostudio.com/
●If you would like to work with KIRYU textile…
The collaboration with young designers has already attracted wide attention in the industry, and KIRYU textiles will be happy to meet more emerging fashion designers. You will get the chance to team up with the top weaving manufacturers in Japan, featuring state-of-the-art jacquard fabrics for your ambitious fashion projects. Please leave a message via the contact form on this website.