TEXTILES FOR
ANY KIND OF REQUEST
Kiryu is an industry base offering everything you need about textile - weaving,
knitting, dyeing, embroidering, processing, and dressmaking/tailoring are all here.
Praised by many brands
Complex Jacquard Techniques
Kiryu has developed along with weaving. In the mid-20th century, the main products drastically shifted from kimono silks to women's fashion fabrics, especially exports to Europe and to Middle East, with a great success. Today, Kiryu's many jacquard or dobby machines are in full swing and supplying all kinds of fabrics from natural to synthetic and every kind of hybrid in between. Their constant efforts in research and development, featuring the most advanced technology, made Kiryu weavers the manufacturers of choice for many Japanese and international fashion houses.
The jacquard machine was invented by French technician Josef Marie Jacquard. Each string of warp is precisely controlled by punch holes, to achieve complex graphic patterns solely by weaving. The graphic size a jacquard machine can weave is large enough to carry most designs. Woven patterns have a deep, three-dimensional effect compared with printed ones, especially when made in double-layers.
Kiryu is renowned for it's best quality double-weaves along with "fil-coupé jacquard". Fil coupé is mostly processed by hands, requiring years of expertise and knowlege, including the selection of tools. Their luxurious fil-coupé jacquard are beyond comparison, and have always attracted fashion professionals' attention to Kiryu.
Another main loom used in Kiryu is the dobby. A dobby machine controls the preferred number of warps at a time, which is especially suitable for the small textured designs such as simple patterns, checks, and stripes. In contrast to the jacquard, which manages complex graphics, the dobby is good at fine and smooth texture with a smart finish.
The Secret of Sawtooth Roofs
A number of Kiryu textile makers have been operating for more than 100 years. Some of them created cutting-edge textiles using traditional silk weaving techniques, which adds the city's unique appeal. The old factory buildings offer another interesting feature: sawtooth roofs with north facing skylights. The northern sunlight was needed when the weavers examined complex woven patterns, as it's brightness is rather constant all year round. Leading the forefront of fashion textile world on one hand, the city is firmly standing on it's heritage.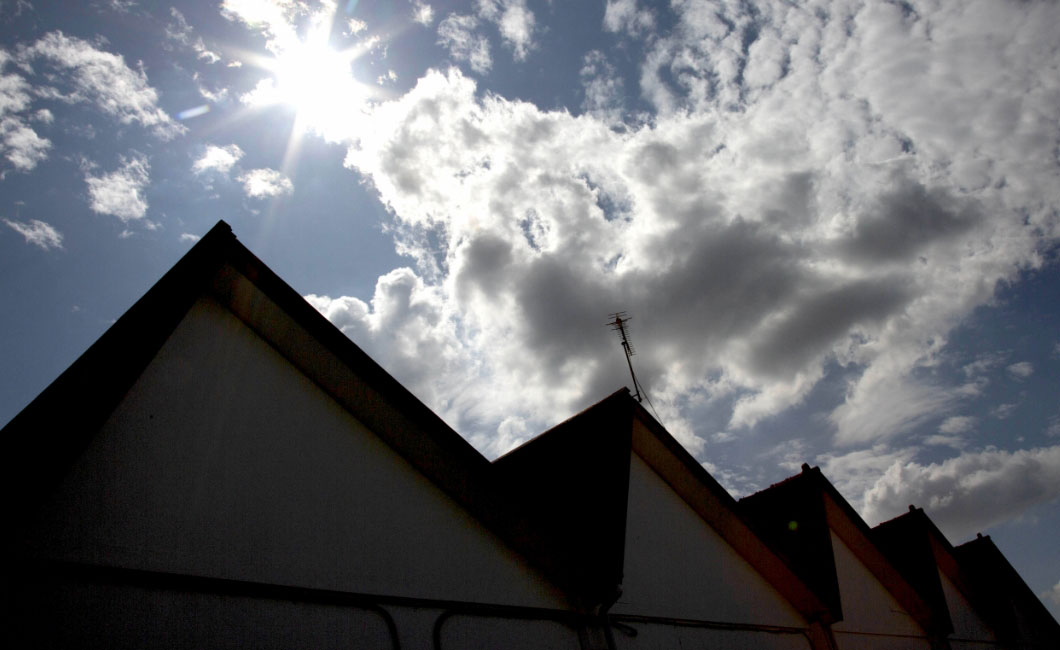 Versatility and Innovation at the Core
The greatest advantage of Kiryu lies in the fact it contains every production sector in the textile industry. Along with weaving, there are knitting, dyeing, embroidering, sewing, and special processing businesses. From well-established yarn makers to ironworkers for power looms, you will certainly find everything you look for about textile production. Not to mention the city produces every kind of fabrics from synthetic, semi-synthetic to natural fibres: viscous rayon, polyester, cupro, Bemberg cupro, cellulose acetate, linen, cotton, and wool. It is truly amazing to see Kiryu makers' enthusiasm to create something new from all these diverse materials.
Some weavers carry the legacy, and others moved in with fresh ideas. One maker tries to combine weaving with knitting, and another teams up with a competitor from other area to bring a difference. You will be certainly impressed with Kiryu's ethos that has versatility and innovative mind at the core. The weavers also share the value of unique design and originality. Starting from the experimental new yarn, all through the following process of dyeing yarns, weaving, clipping fabrics, Kiryu weavers are passionate to create the very best. It is not the attitude to simply meet the order but rather to pursue more value than required.
Weaving is basically a criss-cross of warp and wept. This simple art generates unlimited varieties of expression according to the material, thickness and colour of the yarns, the weaving technique and density, as well as the processing method. Kiryu weavers keep challenging themselves to create something new, and never limit their possibilities.