From VIVIANO's showroom at Shanghai Fashion Week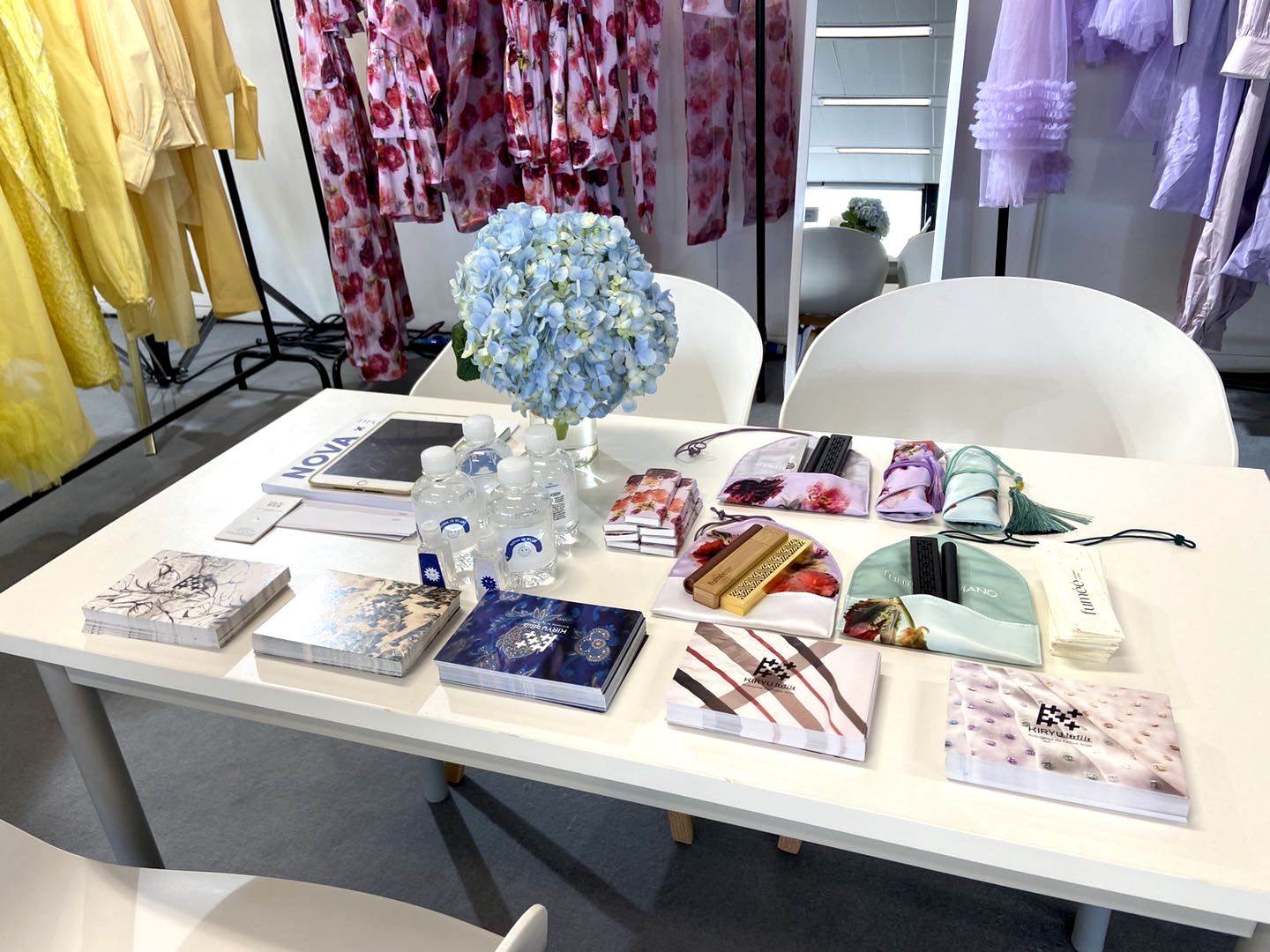 Viviano showcased his second collection in collaboration with KIRYU textile, which is the yellow fil-coupé jacquard made by TSUKUHIRO, at Shanghai Fashion Week 2021SS.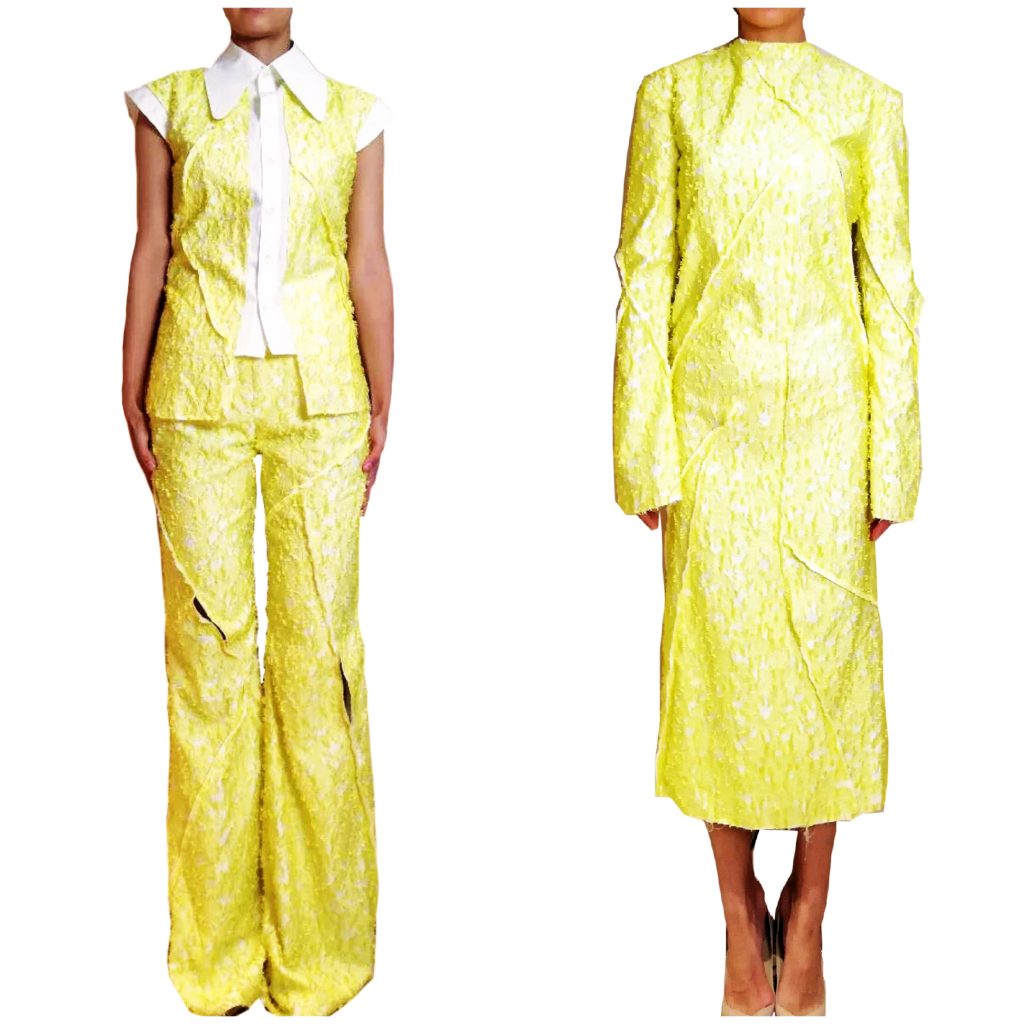 A local representative said, "There were a lot of interested buyers who tried on the fabric, as it's a unique material. We have the KIRYU textile tag on it, also gave them a pamphlet and introduced the fabric in detail."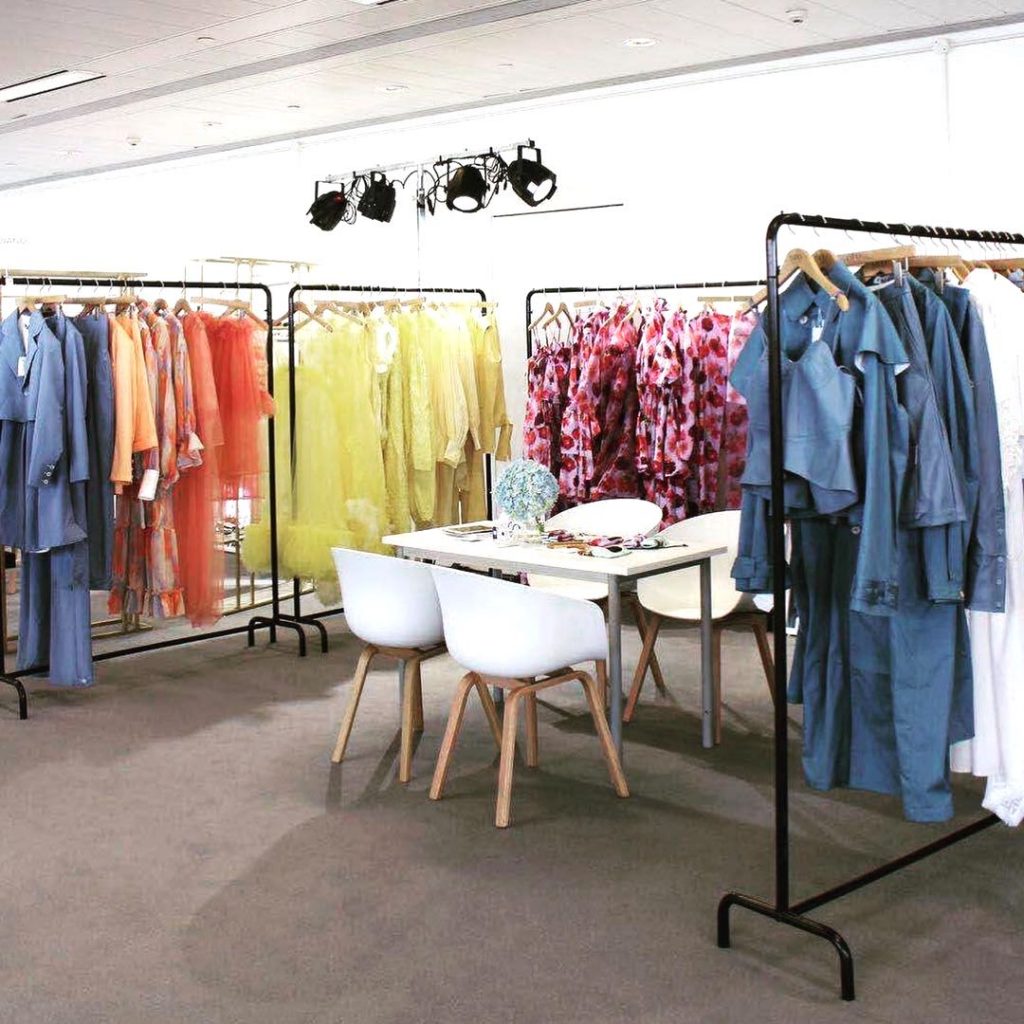 We are very happy that many peoples know the name of KIRYU textile in China. Next time, we will report on the collaboration with VIVIANO for 2021 AW.
●If you would like to work with KIRYU textile…
The collaboration with Viviano Sue has already attracted wide attention in the industry, and KIRYU textiles will be happy to meet more emerging fashion designers. You will get the chance to team up with the top weaving manufacturers in Japan, featuring state-of-the-art jacquard fabrics for your ambitious fashion projects. Please leave a message via the contact form on this website.