VIVIANO×TSUKUHIRO teamed up for Shanghai 2021SS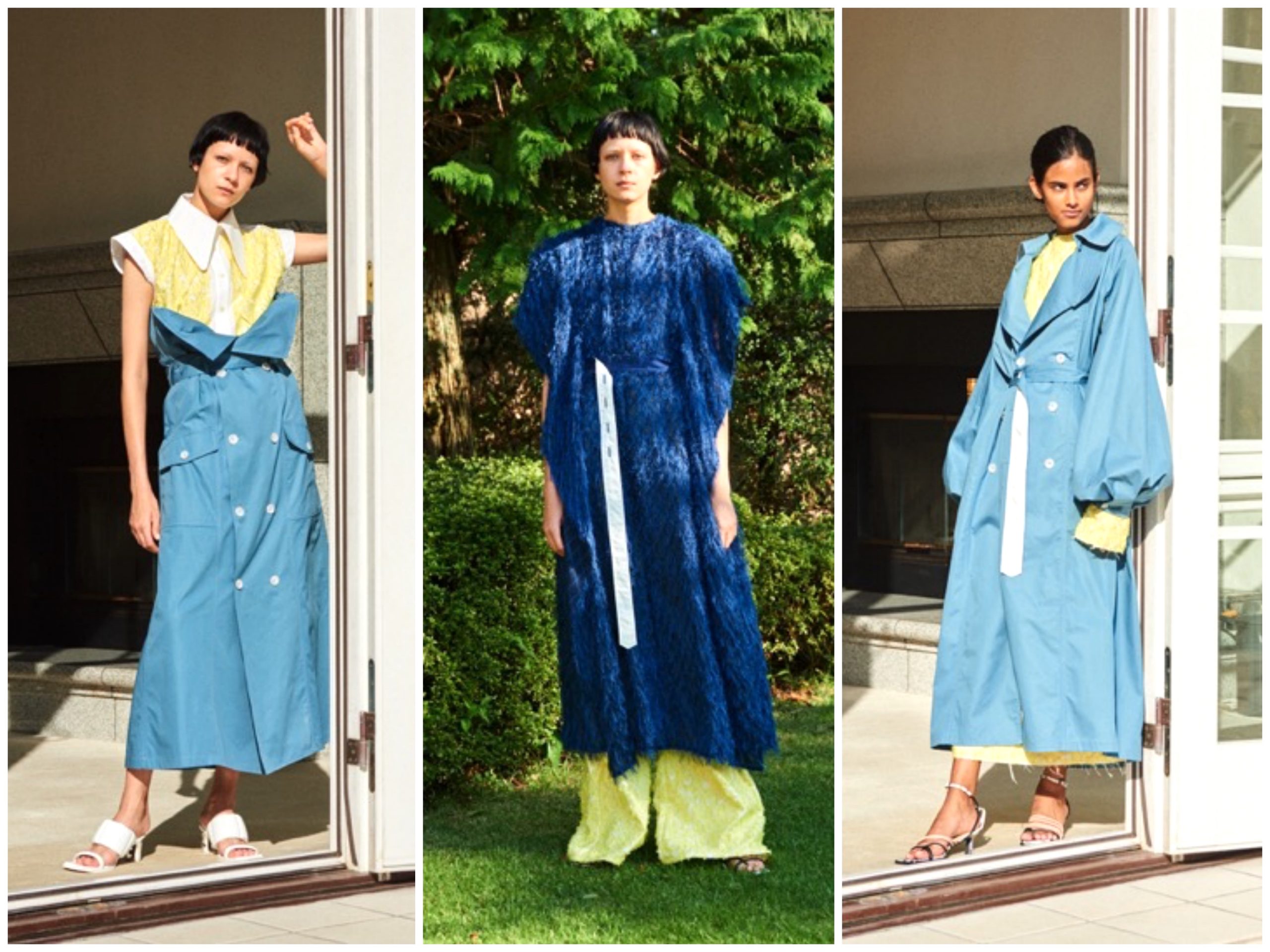 VIVIANO 2021SS
An emerging fashion designer Viviano Sue will showcase his second collection in collaboration with KIRYU textile at Shanghai Fashion Week 2021SS.

The former VIVIANO SUE was rebranded as VIVIANO, adopting a new logo and the visuals. The colourful botanical pattern fabrics are at the centre of his collection, which takes "Sprouting" as its theme. The theme is emphasised by combining these fabrics with the distinctive use of slits that suggests young shoots. One of the most eye-catching is the yellow fil-coupé jacquard made by TSUKUHIRO. The tops, bottoms, and dresses will be released at 2021SS.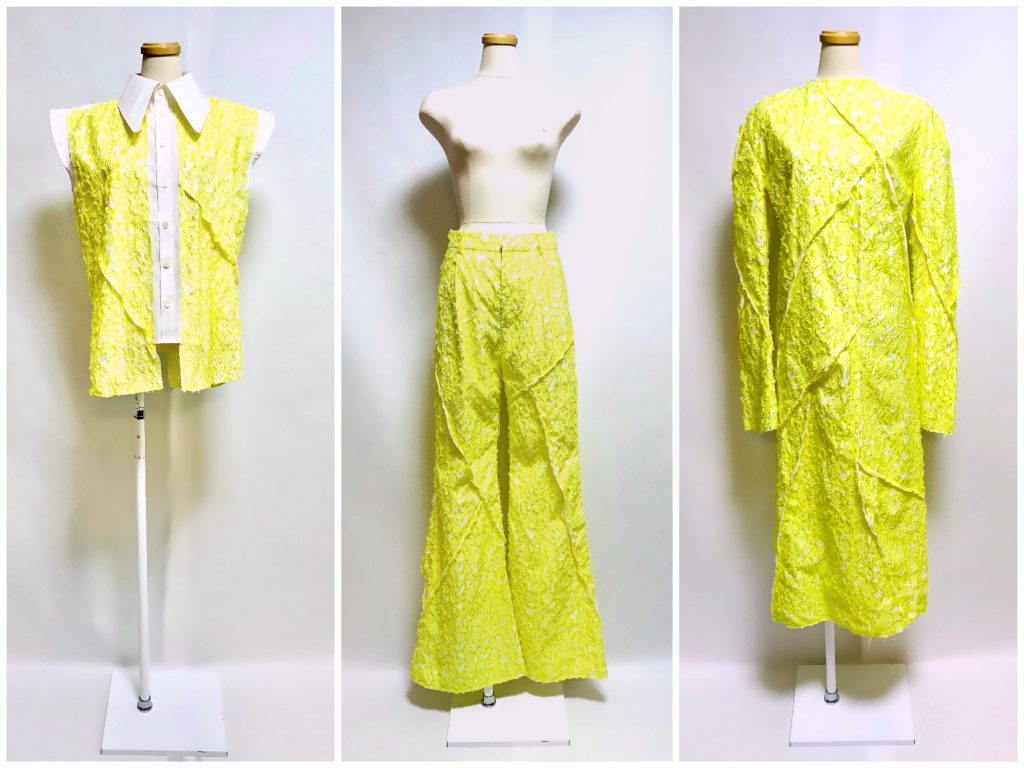 Viviano said: "I put my resolution of rebirth into this rebranded collection, when everything seemed to be at a standstill in the pandemic. The collection theme, 'Sprouting', was perfectly complemented by these fil-coupé jacquards of botanical patterns with such amazing colours; particularly the vivid yellow, which would be much more well received in China than in Japan. Besides, the outstanding quality of jacquard is hard to find anywhere else. For all these reasons, I am very hopeful of success in Shanghai. Although I was not able to visit Kiryu in person, the weaver and I worked together through samples. TSUKUHIRO has a wide range of gorgeous jacquards and they are absolutely unique to them. I would love to use more of their fabrics for my dress designs. "

Keisuke Tsukui, the directer of TSUKUHIRO, said of the collaboration: "I am especially happy that the yellow jacquard was a perfect fit for the collection, as it was a unique design that I initiated in production. Actually, we the weavers are not always able to see the finished garments as we normally trade with wholesale businesses. Working with a designer in person, envisaging the finished garments, gave us such an important insight. As well as keeping up with global fashion trends, we are very open-minded and happy to respond to any tailored requests. We would particularly love to work closely with emerging designers."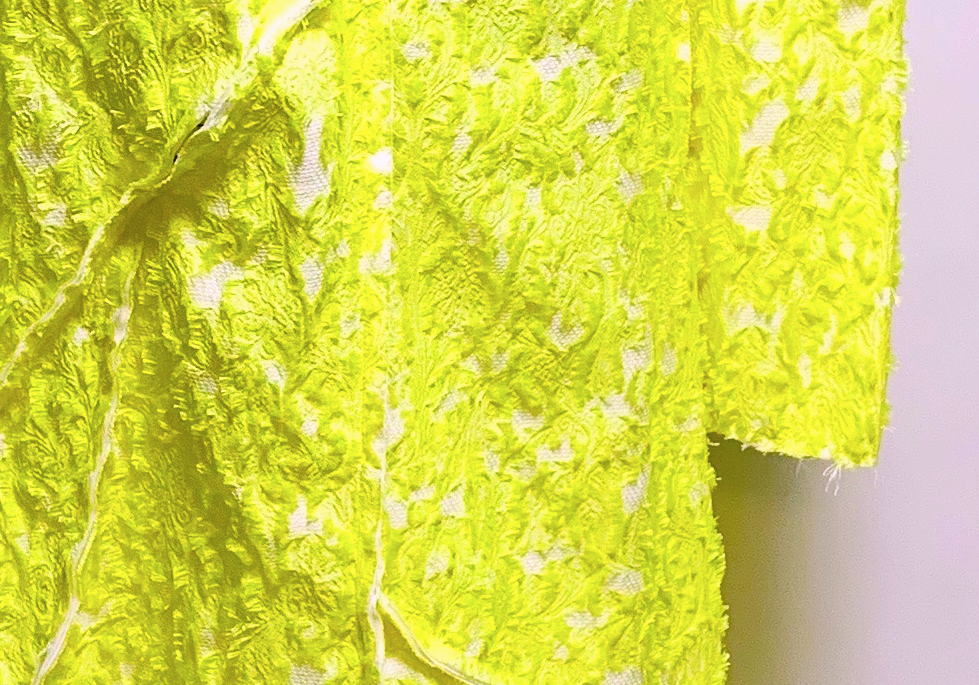 Tsukui is looking forward to seeing the response from the Chinese market. Viviano's project with KIRYU textiles is still ongoing and the next one will feature wool fabrics.
VIVIANO SUE
Born in China, grew up in the USA, and living in Tokyo since 2008. After finishing a diploma at Bunka Fashion College (Tokyo), Viviano set up his own brand and started bridal and couture work. The brand moved on to launch Prêt-à-Porter lines. Based on his background in three countries, Viviano draws inspiration from the crossover of Eastern and Western cultures. As seen in the articles of Vogue, Superior Magazine, GlamourUK and L'Officiel, he is much anticipated as an up-and-coming designer.
TSUKUHIRO
https://en.kiryutextile.com/distinctive-weavers/tsukuhiro-textile/

●If you would like to work with KIRYU textile…

The collaboration with Viviano Sue has already attracted wide attention in the industry, and KIRYU textiles will be happy to meet more emerging fashion designers. You will get the chance to team up with the top weaving manufacturers in Japan, featuring state-of-the-art jacquard fabrics for your ambitious fashion projects. Please leave a message via the contact form on this website.