Interview with designer Viviano Sue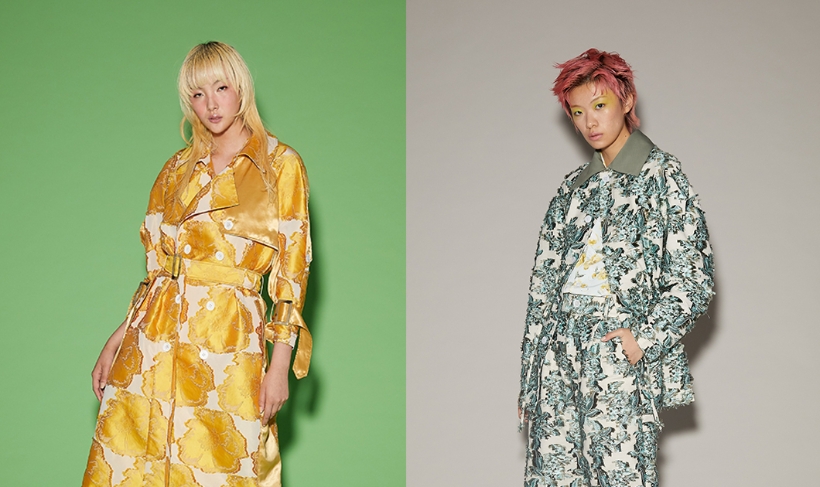 VIVIANO SUE ×MITASHO
Viviano Sue featured Kiryu fabrics for his 2020 SS collection at Shanghai Fashion Week. He was one of the designers who were invited to team up with weavers as part of an ambitious project initiated by the Kiryu manufacturers.

"I knew about Kiryu, and have even attended their exhibitions. But I never had a chance to actually use their fabrics because of the cost and terms etc. It felt like they were out of my reach. When a lecturer from my college asked me about this joint project, I was more than happy to accept. Visiting the weavers in Kiryu was truly exciting. I was blown away finding so many fabrics that I fancied using, as well as the ones I had never seen before."

Viviano worked with Mitasho and Susai for his 2020 SS collection. His garments made of gorgeous fil-coupé jacquard drew great attention, he said.

"Many viewers were tempted to touch Mitasho's fil-coupé jacquard, wondering what kind of fabric it was. The dress made of Susai's fabrics received a great response as well. I highly appreciate how the patterns rise, and the fabric's subtle feel and texture, which is only made available by expert craftsmanship. I have seen similar jacquards in China, but the Kiryu's quality, especially the clipping (fil-coupé) techniques and it's attention to detail, are a far cry from them. This project also greatly helped me understand the structure of jacquard textile, through communication with the weavers in person. If you have the detailed knowledge of fabrics, you will be able to suggest a new fabric creation. Designers can provide different perspectives that weavers don't normally think of, which in turn can lead to a positive challenge for them. In the near future, I would like to create fabrics of my own design by teaming up with Kiryu weavers again."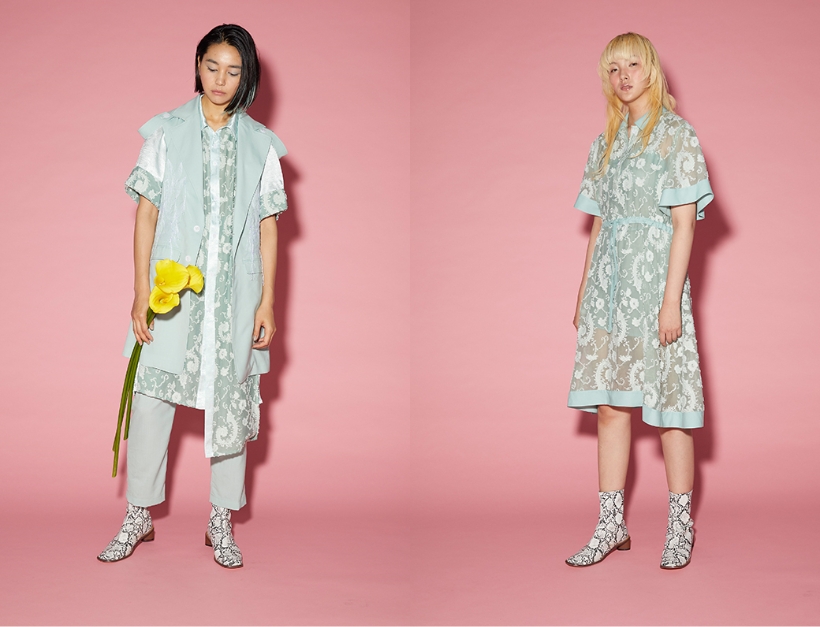 "Any opinion for them? Yes. The main body of Kiryu's production is dress fabrics for adult women of certain age. That means rather quiet colour schemes in general. In terms of global perspective, I think they can draw more on younger generations with bright colour palettes and cheeky design patterns. Another point is the cost; again, the young people cannot easily afford to buy Kiryu jacquard garments. That said, I would love to use more Kiryu jacquard. Not only for dresses, I am thinking of padded jacquard coats. Or just using them for details such as hems or collars would be nice."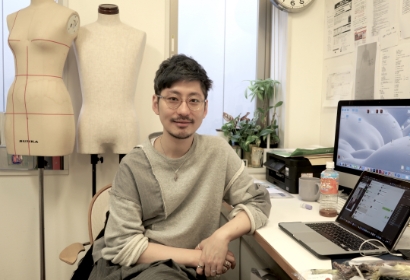 VIVIANO SUE
Born in China, grew up in the USA, and living in Tokyo since 2008. After finishing a diploma at Bunka Fashion College (Tokyo), Viviano set up his own brand and started bridal and couture work. The brand moved on to launch Prêt-à-Porter lines. Based on his background in three countries, Viviano draws inspiration from the crossover of Eastern and Western cultures. As seen in the articles of Vogue, Superior Magazine, GlamourUK and L'Officiel, he is much anticipated as an up-and-coming designer.